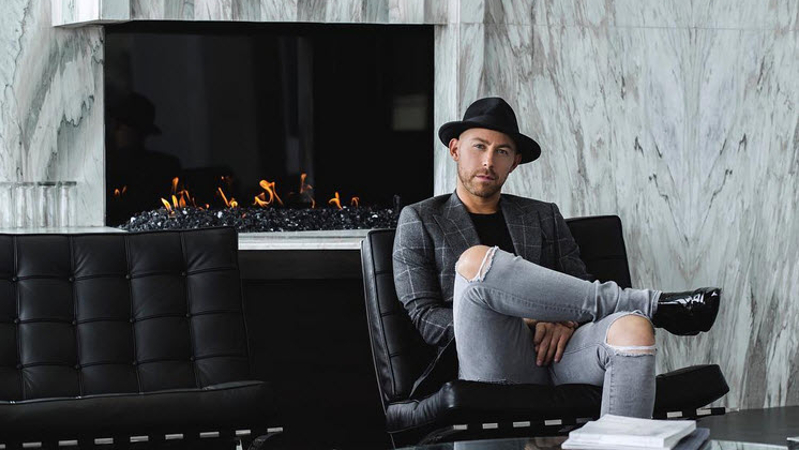 #ProTalk | Rob Gough: Owner of DOPE, Co-Owner of Mad Hatter Juice
Rob Gough's roster of accomplishments cannot be beat by many, and a handful of our team members are more than privileged to call him a good friend. Rob is a proven and passionate entrepreneur, he has beaten cancer, and has even taken on a career in acting. What might also interest you is that Gough really understands the ins and outs of Affiliate Marketing. He has been in e-commerce for most of his professional life, and knows how to drive online sales growth.
To give you a bit of history, Rob once ran an online auction site called Bidaroo, which he sold to a private buyer in 2009. He later c-founded another successful business called Eckim, later acquired by Coupons.com. There was also a time when he was responsible for the e-commerce programs at Finish Line. Gough is currently the owner of DOPE Clothing and Mad Hatter Juice. The common thread in these projects is that rob grew online business significantly, and leveraged a heavy dose of Affiliate Marketing to do so.
We met with Rob to pick his brain, and see why he agrees with us that the pay-for-performance channel is the secret sauce for many e-retailers.
Why is Affiliate Marketing a great sales and marketing channel for online retailers?
In the humble beginnings of online marketing, retailers were forced to pay for ads with no guarantee of a sale or action. CPM prices were through the roof and several of us dot-com owners pitched it as a branding initiative with virtually no guarantee of anything in return. With Affiliate Marketing, the advertiser knows the cost of each sale, and can guarantee a profit, or breaking even at the very least.
How does a Retailer make their Affiliate Marketing program work harder for them?
Affiliates are entrepreneurs and are driven by incentives. Incentivize them with a compelling value proposition and they will work harder for you. I used to offer amazing holiday trips and unique experiences and this helped grow my business to new heights. The greater the incentive, the more success will come from it. You have to get them excited about what you are doing.

Fostering great relationships coupled with consistent and frequent communication will make all the difference when it comes to your level of success.
What should be avoided within the Affiliate Marketing industry?
Poor communication and a reluctance to nurture relationships. I've seen that way too much over the years. We're dealing with a multi-billion dollar industry which is an ecosystem of retailers, publishers, agencies and networks. Fostering great relationships coupled with consistent and frequent communication will make all the difference when it comes to your level of success.
What's in it for publishers? How can they benefit from Affiliate Marketing?
To put it simply, if they have a great site that converts, publishers can benefit by getting rich! They will monetize their traffic and drive revenue from every sale or action they refer. I've seen many publishing sites that started out as hobbies and were transformed into highly profitable businesses via the power of Affiliate Marketing.
Can anyone grow their own Affiliate Marketing program?
Businesses that want to grow their Affiliate Marketing program are going to rely heavily on the emergence of agencies, like your team at OPM Pros. If you look at the Search Engine Marketing / Paid Search Channel, it's grown by leaps and bounds over the past 10-12 years. The growth in Search can be directly attributed to the fact that there are now many SEM agencies who are specialists at what they do, and execute campaigns that achieve great results for their clients. The same applies to Affiliate Marketing – you need to work with the experts. It takes years of experience to optimize campaigns and it's a lot harder than it looks. Furthermore, it takes a lot of time to build the relationships that will ultimately drive the program. Agencies already have those relationships and are one step ahead of the game.