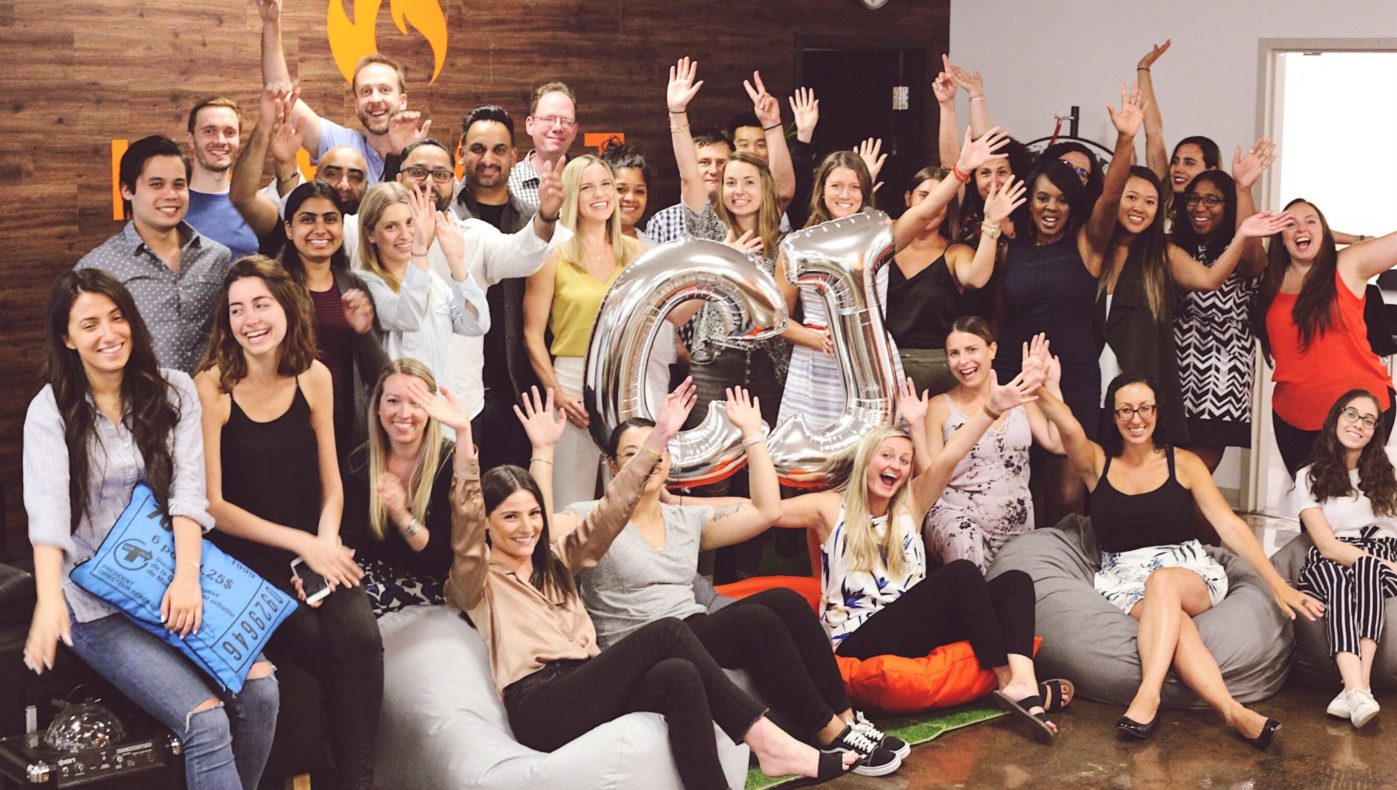 OPM Pros announces 21 CJ Ambassadors!
It is year 2 of the annual CJ certification, and OPM Pros is proud to announce that 21 employees have been announced as CJ Ambassadors, making our agency the leader in certifications for 2018. We would like to thank the CJ Affiliate Network for being a continued and valued partner, and for also nominating us for Agency of the Year for the 4th year in a row! Our team truly appreciated the summer visit from Bailey Parsy, Sarah Robison and Kathryn Rymer in making sure that our team is fully equipped and always up to date with the latest updates on the platform.
"This annual initiative allows individual agency partner team members to flex their knowledge and become certified as CJ Ambassadors. Each individual passed a challenging exam that validates their expertise on a variety of topics ranging from CJ's Supporting Departments, Solutions, Links, Program Terms, Reporting, Subscriptions, Tracking, and working with Publishers.
Certified CJ Ambassadors have proved that they are truly experts on CJ's platform and capabilities. Not only do these individuals understand how to accomplish daily tasks, but they have also demonstrated their comprehensive knowledge on how to navigate and optimize within CJ. We're thrilled to be able to endorse these individuals for their expertise in using our platform."
+ see original CJ announcement
OPM Pros CJ Ambassadors 2o18:
> Amanda Cardillo
> Brian Huang
> Christina Rafie
> Delaine Zendran
> Doug Bond
> Jacqueline Palucci
> Jessica Antenucci
> Jessica Lieng
> John Mayo
> Kaitlyn Williams
> Kelly Motafferi
> Ketsia Colas-Leroy
> Lianne Heuvelink
> Matt Ferlatte
> Melissa Payette
> Paresh Vadavia
> Sarah Hazzaz
> Stephen Young
> Sukhmanveer Kaur
> Vanessa Zendran
> Yi Chen Yao