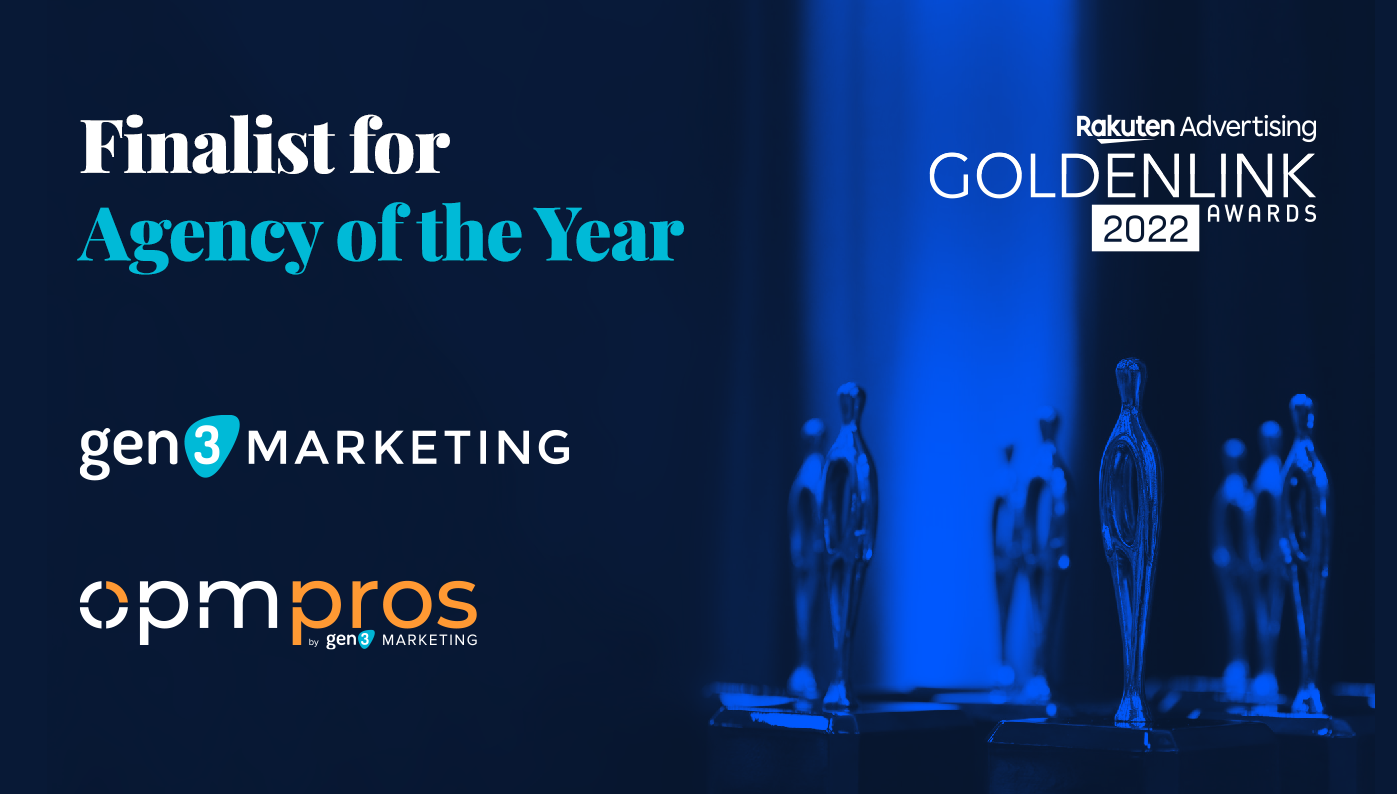 OPM Pros Finalist for Agency of the Year category at the 2022 Golden Link Awards
OPM Pros is proud to announce that the agency has been selected as a finalist for the Agency of the Year category at the 2022 Golden Link Awards. The awards ceremony will take place on June 27th at the Dealmaker USA conference in Austin, Texas.
OPM Pros has established itself as a prominent force within the affiliate industry and has been nominated for Agency of the Year at the Golden Link Awards every year since being founded in 2009. The award recognizes agencies that do an outstanding job managing Affiliate Marketing programs and demonstrate both industry knowledge and analytical skills while mastering the tools and technology available in Rakuten Advertising Affiliate. Here is a fun look back to 2014 when the team earned the win: https://www.youtube.com/watch?v=5hb9roJgqi4
Attending the conference and awards ceremony on behalf of the agency will be Paresh Vadavia, Co-founder and CEO, Jacqueline Palucci, Associate Director of Affiliate Marketing, and Katie Wong, Senior Account Manager. The team looks forward to visiting Austin and getting to connect with others from the affiliate industry.
Dealmaker USA 2022 will also mark the triumphant return of PareshConnect, after two years of hiatus. Held at The Dogwood in downtown Austin on June 28th, the event allows guests to meet industry peers and cultivate deeper relationships in a relaxed setting. Conference attendees are invited to RSVP by June 21st, here.