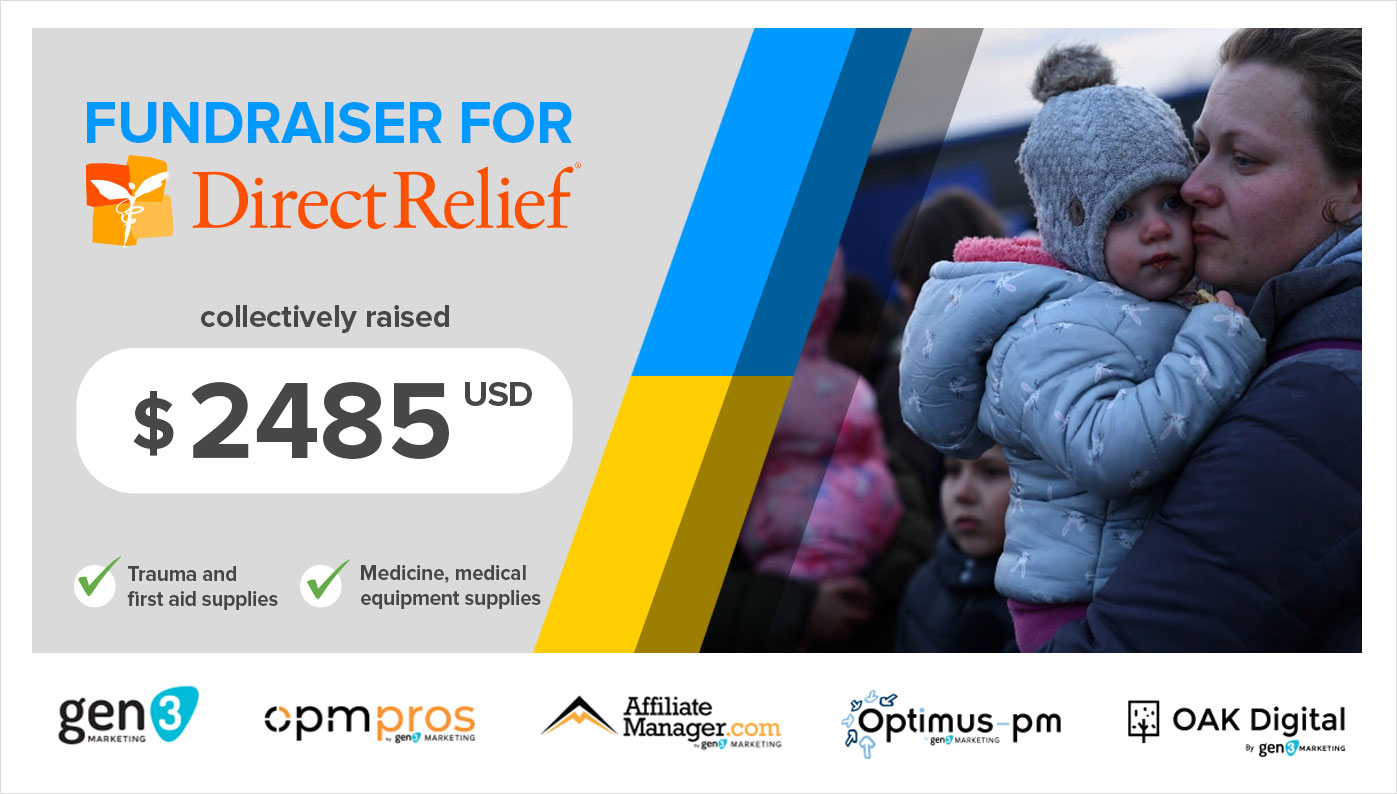 Gen3 Group Fundraiser for Direct Relief: Ukraine
Last month we launched a fundraiser to help the people of Ukraine, many of whom were caught in warzones after the Russian government launched a full-scale invasion on February 24, 2022.
We are happy to report that with the efforts of the entire Gen3 Marketing family we have successfully raised $2,485 USD!
The fundraiser will benefit DirectRelief which is a known and verified non-profit organization that specializes in providing medical aid to people affected by poverty or emergencies.
Health concerns during this time in Ukraine include medical needs for thousands of people that have been internally displaced within the country and many others that have fled into refugee camps that have been established in the neighboring countries of Moldova, Poland, and others.
Healthcare challenges currently include:
Limited quantity of emergency response medical supplies and equipment for those injured in the conflict
Infectious diseases – in Ukraine, HIV/AIDS, tuberculosis, polio, and Covid-19 are particular concerns, especially since oxygen shortage is a serious problem in the country
Loss of chronic care medications frequently leads to acute, life-threatening health crises
Maternal health care and vital services are disrupted
The trauma of conflict has significant consequences on people's mental health
From the bottom of our heart thank you to everyone who donated to the fundraiser. Rest assured that your contribution will go a long way to help provide medical relief to those in need. 
DirectRelief is working directly with Ukraine's Ministry of Health and other on-the-ground partners to provide exactly what's needed for different segments of the population affected by the humanitarian crisis. The graph below shows the statistics of what DirectRelief has already done for the country since the beginning of the conflict.