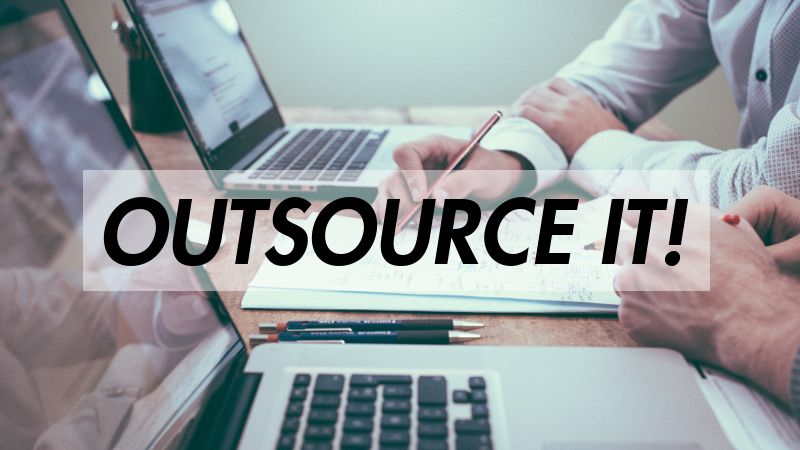 5 Signs It's Time To Outsource Your Affiliate Marketing Program
You have been running your affiliate marketing program internally for months or maybe even years. You are generally satisfied and feel that everything is going well. You've heard about agencies that actually run affiliate marketing programs for brands but never thought it was something your company needed.
For many, even the idea of outsourcing affiliate marketing brings about a mixed bag of emotions. For some, it feels like you're handing over control of your program, and that makes you uncomfortable. Furthermore, if you outsource your program that was previously managed in its entirety by you, what does that mean for you and your job? I get that because I've been in your shoes. But what you may not realize is that by outsourcing, you will still maintain full control over your program without having to deal with the responsibilities and heavy lifting of managing the day-to-day activity. An outsourced affiliate marketing agency is an extension of your team – they are a group of highly skilled experts that can do the things necessary to take your business to the next level.
The goal of affiliate marketing is to maximize your target audience reach and drive incremental sales for your business. Companies that have yet to adopt robust affiliate marketing methods, processes, and technologies are finding themselves behind the curve. If your organization is anywhere on this path, you might want to re-think how you can get from where you are today to the highly optimized affiliate marketing program you envision. It could very well be time for you to bring in outsourced resources.
Here are 5 signs that you're ready to outsource your affiliate marketing program:
1. No Formal Affiliate Marketing Strategy
If managed properly, your affiliate marketing program should represent 10-15% of total online revenue with the highest ROI of any channel. In order for that to happen you need to have a strategy that encompasses your messaging, customer offers, and plans for growth (i.e. acquiring new customers and building loyalty with repeat customers), while being mindful of varying commission structures and how to protect yourself from fraud. It comes down to value – paying for a new customer should differ significantly from a repeat customer and you should be crafting and implementing different payment models for different SKUs. The upsides to affiliate marketing are great. The downsides can only be avoided with a well-formulated strategy. Are you without a strategy? There is so much to consider, from how you will acquire new customers, to working with new and innovative publishers/bloggers, all while ensuring that the activity is carefully managed and measured. There is a lot to think about here and if you are struggling to make sense of it all, then you might want to start thinking about outsourcing your program.
2. Zero or Very Little Growth
You have a nice stream of sales coming through your affiliate marketing channel and it's pretty consistent from week to week, but as you look back on the past twelve to twenty-four months there has been very little if any growth. You are seeing some spikes around key selling seasons, but you are working with the same publishers who are driving the bulk of your sales and you have not introduced new publishers to the mix. As a result, the program is decreasing as a percentage of your overall online revenue. This scenario is quite common and means that your program is on autopilot resulting in stagnant growth. It's one of the primary indicators that outsourced help is required.
3. Lack of Time and Dedicated Personnel (i.e. Resources)
Your company has been able to make some incremental forays into affiliate marketing using existing marketing staff. But you don't have enough time and resources to fully dedicate to the program, and limited affiliate marketing knowledge in-house makes growing the program further an uphill battle. Or, perhaps you have seen some early successes in testing affiliate campaigns and are very excited to explore further, but you simply don't have the time to make that happen. Or, maybe you are increasingly finding yourself on the outside looking in and wondering how to get started with affiliate marketing but have neither the experience nor the internal bandwidth to take it on. Do any of these situations sound familiar? I've been a first-hand witness to all of them. A dedicated group of resources ensures that the creative is being refreshed within the network, and that relationships are being built with publishing partners in order to run exclusive offers, and that they are consistently being supported through meetings and phone calls to optimize and grow the program. Don't risk having your program go into the tank. Did you know that by outsourcing your program to an affiliate marketing agency you are obtaining an entire team of experts for less than the median salary of a single full-time employee?
4. No Relationships = No Negotiation Power
Affiliate marketing is a relationship-based business. New and emerging publishers and affiliate networks spring up all the time and those who are 'in the know' benefit the most in the long term by not only having first access to them but also having the experience negotiating on behalf of clients to obtain a set of winning conditions. Affiliate marketing agencies spend years building key relationships with both networks and publishers, all because they live and breathe affiliate marketing. They know all of the key players and where to focus time, energy, and resources on your behalf. They can identify the winners and ensure your brand and products are at the top of mind. If you don't have these relationships already in place, then you have a lot of work to do before you can even think about implementing your affiliate program.
5. Lack of Knowledge and Industry Insight
Like any online marketing channel, there are always new and exciting innovations within affiliate marketing to learn about and apply to your business. Discovering and testing these technologies takes time. An outsourced affiliate marketing agency spends a lot of time at industry conferences and because they are working with the leading networks they have advanced access to and previews of new tools that are coming down the pipe. They meet with successful publishers to gain insights and invest heavily in building internal expertise through attending industry-leading educational workshops, partnering with the right affiliates to think outside the box and are always recruiting the best talent to support the work they are doing for their clients. If you are not able to stay up to speed on affiliate marketing trends and gain access to key insights, then it could be hindering your ability to grow your program and you may want to partner with an affiliate marketing agency to leverage their expertise.
When I meet with a prospective client that decides to work with us, it's all too common that they are dealing with at least two or three of the aforementioned signs if not all five of them. We know what it takes to be successful in this channel. We can quickly identify your pain points and deliver the solutions you need to build a robust affiliate marketing program. It's what we do, and it's why so many retailers choose to outsource their programs to OPM Pros.
Interested in learning more about how an OPM can help you grow your affiliate program and your business? Contact us today!